News
28/11/2018
Director Florian Heinzen-Ziob won two top prizes at this year's Kinofest Lünen on Sunday, 25 November 2018 for his documentary "German Class". Congratulations to him and the whole team!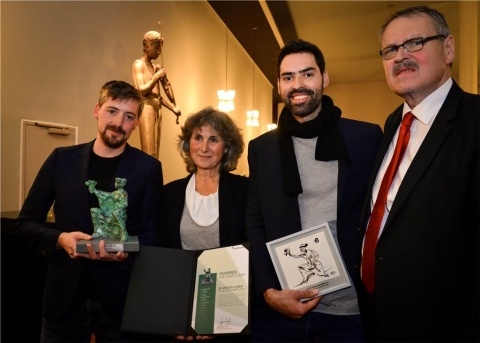 From left to right: Director Florian Heinzen-Ziob, Protagonist and teacher Ute Vecchio, Cinematographer Enno Endlicher and Festival director Mike Wiedemann © Günter Blaszczyk
Complete article
30/10/2018
On 10 October 2018 in Vienna and on 13 October 2018 in Berlin "Seed" was premiered to enthusiastic audiences with lively discussions after the screenings. Alone in Germany "Seed" is playing in more than 90 cinemas countrywide.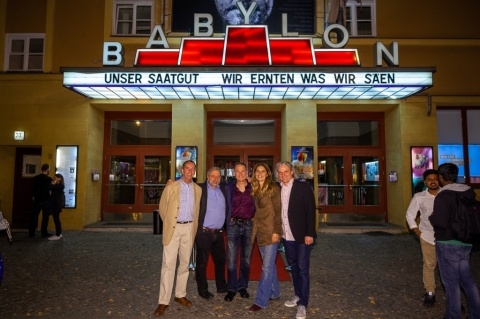 From left to right: Jörg Heinrich (Welthungerhilfe), Moderator Bernward Geier (Colabora), Taggart Siegel (Director), Film patron Sarah Wiener (TV cook & author), Stephan Winkler (W-film) © Marcus Gaertner
Complete article
30/10/2018
"Seed" nominated for a 2018 Emmy® Award!
We are very pleased to announce that "Seed – The Untold Story" has been nominated for the 39th Annual News and Documentary Emmy® Award in the category "Outstanding Nature Documentary"! We would like to congratulate the filmmakers on their nomination, adding it to the long list of awards the film has already won. Well deserved!